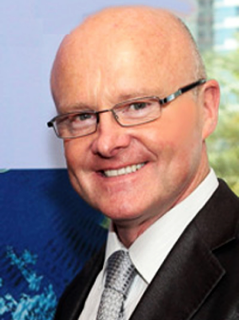 Vincent O'Brien
Vincent O'Brien is a member of ICC Banking Commission and ICC and Chair of the ICC Market Intelligence Group (MIG). He has served on the Executive Committee of ICC Banking Commission. He has delivered technical trade finance assistance in more than 70 countries for major banks and development institutions.

He is regularly involved as an expert witness in arbitration and legal cases. He is highly regarded for speaking his mind and ability to explain complex situations and structures in a clear & straightforward manner.

Vincent is regarded as one of the leading authorities worldwide on Letters of Credits and Bank Guarantees. He is co-author of a book on Letters of Credit; "Documentary Letters Of Credit, A review of cases from the courts of India", published by LexisNexis.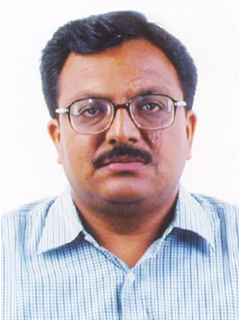 Sanjay Jain
Formerly Director and Head - Local Corporates & Government at Rabobank India Finance Pvt. Ltd. Having qualified as a Chartered Accountant, Mr. Sanjay Jain has a career spanning 23 years.

He has been running his own company M/s Taj Capital Partners Pvt Ltd for almost ten years. Taj Capital provides advisory services to various MNC and Indian players in sectors such as Food and Agribusiness, Media, Building Products, Pharmaceuticals and Retail.

Prior to Rabo he worked for M/s Pricewaterhouse Coopers, Ranbaxy Laboratories and JM Financial.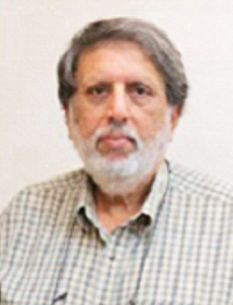 Ghulam Mohammed
Formerly Managing Director of Mahindra Exports Ltd. the international trading subsidiary of Mahindra and Mahindra Ltd - a leading player in the Indian automotive sector. During a tenure spanning three decades he was part of the leadership team and led the IT and Systems Group.

He was also involved in Strategic Planning for various group companies. After leaving Mahindra & Mahindra he has promoted two companies and is currently on the boards of an advisor to several companies in the IT, Financial Services, Manufacturing, FMCG and Energy sectors in India, UK and the UAE.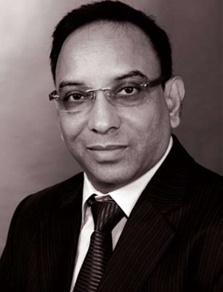 Virender Kumar Gupta
He is a qualified Chartered Accountant from The Institute of Chartered Accountants of India (ICAI) and is practicing in the field of Direct Tax Laws. He was Formerly Member, Income Tax Appellate Tribunal, ICAI, Bar Council of India

During his tenure as Member of Income Tax Appellate Tribunal, he authored several important judicial orders which have been approved by Supreme Court and High Courts. Mr. Gupta has extensive experience in fields of Direct Tax Laws, Corporate Laws, and Economic Laws. He has special expertise in matters of International Transfer Pricing & issues relating energy sector.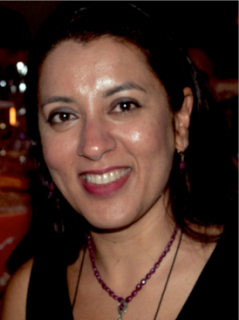 Binu Gunbir Sethi
` Binu is the co-founder and Managing Director of InSync Analytics, a global knowledge-processing outsourcing firm servicing the investment banking community. Prior to this, Binu worked at Bank of America Securities as an Equity Analyst in the Global Media team and was a key member of the Institutional Investor ranked Broadcasting team.

She also worked as an investment banker at JP Morgan in the Global Industrials group in New York, executing over $10 billion of advisory transactions.

She is a MBA from New York University. Prior to business school, Binu was an investment banker at Merrill Lynch/Smith New Court Securities plc (affiliate of NM Rothschild) and executed over $5 billion of capital raising transactions.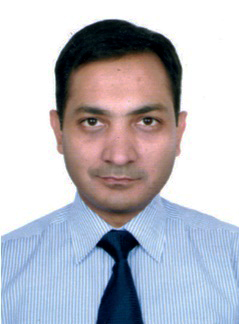 Maneesh Mansingka
Maneesh represents the third generation of his family which has been engaged in the business of trading and processing of agricultural commodities. He is currently acquiring and developing commodity warehousing facilities at all major Indian ports. He previously served as Director in Noble Grain India Pvt. Ltd. and also Director in Bunge Agribusiness India Pvt. Ltd.

In recognition of his expertise in the edible oil business, he was awarded the "Young Entrepreneur of the Year Award 2005" at the Globoil 2005 International Conference on Edible Oils, held in Mumbai.

(2004 -2011) COO and Director Noble Grain India Pvt. Ltd.
Set up the operations in India achieved sales of USD 130 mio in FY 2008-09.
Completed all the JV formalities with the USD 23 bln Noble Group Ltd, Hong Kong.
Headed the team to acquire a 600 tpd soybean plant in MP from Birla VXL Ltd from ARCIL and a 400 tpd soybean / rapeseed plant in Rajasthan from Kusum Products Ltd. through the BIFR in 2005. Successfully turned them into profitable operations and sold off the Mandhya Pradesh plant at a profit in 2008.
Set up a green field project at Akola: 800 tpd soybean crushing in 2006
Part of the Noble Grain India Trading team: trading in Wheat, Oilseeds, Oils and Meals
Actively involved in Agri commodity Arbitrage

(1994 - 2003) CEO & Director of Geepee Ceval Proteins and Investment Private Limited, a JV of GP Group and Ceval Alimentos SA (later acquired by Bunge Ltd, New York)
Set up the business from grass root level and was the second employee of the company.
The company grew to become amongst the top 5 processors of Soybeans, and the largest seller of branded soybean oil in India. The brand CHAMBAL was launched and a distribution network covering North India was set up. Chambal won the No 1 selling soy oil brand for 2000 and 2001.
Spearheaded the M&A done by Geepee Ceval / Bunge namely the 1000 TPD Prestige Foods Ltd., Soya Crush Plant in MP. This was done by negotiations with banks and through the bankruptcy courts (BIFR).
Was a key player in the Acquisition team set up to acquire Dalda the oils and fats business of Hindustan Lever Ltd (Unilever).
Achieved ISO 9001 status for all operations.
Negotiated the sale and reduction of 60% family equity to 49% in the JV in favour of Bunge Ltd., New York in 2001. Was appointed as a nominee of Bunge as a director on Bunge Agribusiness India Pvt Ltd.
Started the ex-tank and high seas oil sales for Bunge in India.

Prior to association with Bunge, Mr. Maneesh Mansingka has worked at Tri Star Soya Products Ltd., then India's 2nd largest Soy processor in oil and meal sales.

Maneesh is a Graduate in Commerce from Sydenham College, Mumbai. He has attended Executive Education modules as follows:
Managerial Finance: Harvard University, USA
Management Development Program for Edible Oil Industry: Indian Institute of Management, Ahemdabad, India
Job of the CEO: IMD Lausanne, Singapore campus.